Posted by Roofco August 10, 2019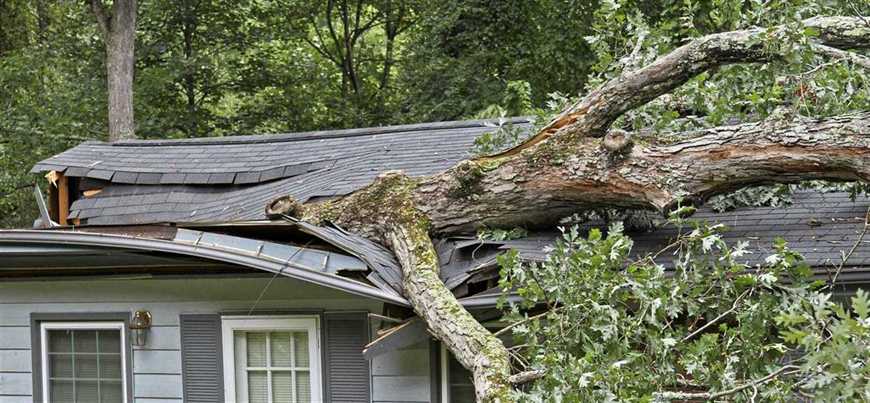 Once the thunderstorm clouds go away and the sun starts to shine, it is time to evaluate the damage caused by the thunderstorm. Cleaning the debris is just the beginning. In addition, you should ensure that the roof is in good shape and get it repaired if it is not.
It is simple to get overwhelmed in the aftermath of a thunderstorm, yet keep in mind, we are on your side. To assist you through this time, the Winnipeg roofing repair services of Roofco compiled a list of the five important things to remember after a storm damages the roof.
If A Tree or Additional Large Item Fell on the Roof, Stay Out of the House
Trees and additional large items may cause major structural damage to a house. For your safety, it is better to get out of your home and stay out 'til a contractor may determine if it is safe to return. (Be certain to bring your homeowners insurance details with you as you leave, in the instance, you will not have the ability to get back inside the house for a long period of time.)
Begin the Insurance Process Immediately
Most insurance providers have short windows where it's possible to file a claim. Occasionally those windows are as brief as 2 weeks. If you have knowledge of the roof damage, it is better to file a claim as soon as you can in order for you not to miss that deadline.
Remember the Damage May Be Subtle
Occasionally storm damage (such as the above tree) may be obvious. At other times, you may not even have the ability to view it from the ground. That is why it'll pay to get a roof inspection as soon as the thunderstorm is over. Only at that time will you know for certain that the roof was damaged by the thunderstorm and have the ability to get repairs done.
Work with a Roofing Company That Knows How to Handle Insurance Providers
Making sure that storm damage is correctly repaired is just half the battle. The other half is making sure that your insurance provider honours the policy. It is better to find a roofing company that knows how to do both, which is going to save you a good amount of hassle.
If It's Possible to Afford It, Consider Upgrading Roofing Material
After you have undergone storm damage one time, you likely will not want to do it again. Upgrading the roofing material from asphalt shingles to something such as composition or metal shingles may make it less likely that you need to. While your insurance provider may not pay the full expense of your upgrade, they might provide you with a discount on your insurance premiums moving ahead. 
Whether it is cutting energy expenses, protecting, weatherproofing, creating amazing curb appeal, or changing a color Roofco is here to the rescue to help you achieve your project's goal! We have all your Winnipeg roofing needs 100% covered, as well as exterior and siding services. Contact us for a free estimate today at (204) 487 – 7663.